Wire Bending and Forming Services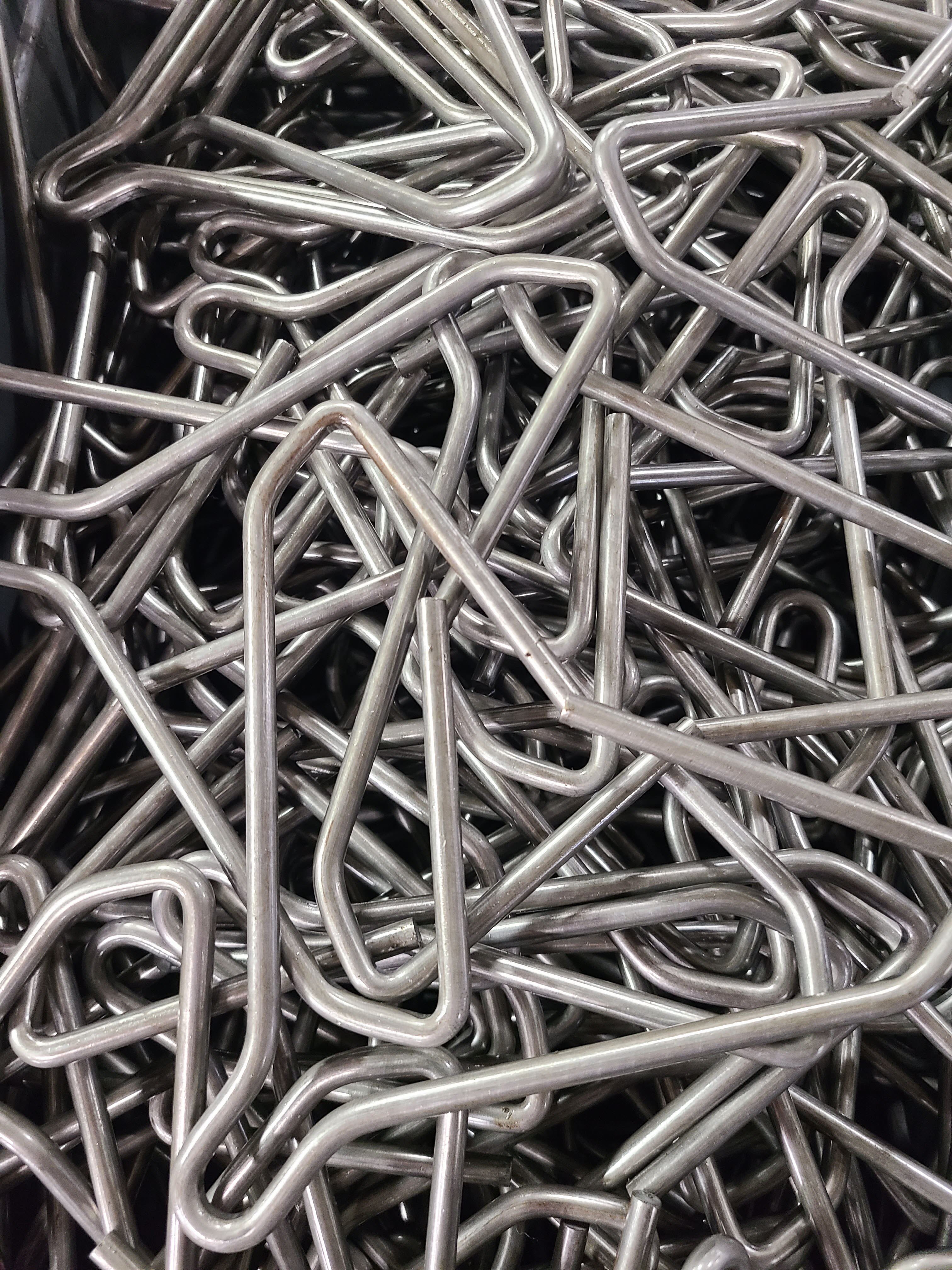 With our combined knowledge of material capabilities, we utilize a very unique hydraulic wire bender (conceived and built by Tom) and Di-Acro bending equipment to accomplish most projects. When wire diameter exceeds our capabilities, we partner with talented companies such as Quality Hydraulics.
The photo to the right (the "Above and Beyond" installation project) consists of 58,307 pieces of hand bent, stainless steel wire. It was a labor of love and respect for those Vietnam Veterans who sacrificed their lives in the name of freedom. Read more about this project by clicking on the link!
Types of Wire:
Wire Forming up to ¾" diameter steel
Wire Forming up to ⅞" diameter Aluminum
Example wire products:
OEM Trailer manufacture parts
Literature holders
Exhaust hanger brackets
Seed bed expansion tool
Various "clips" to spec
Bread hanger hooks
At Tomlinson Manufacturing we are dedicated to making things better, easier, more efficient and safe. Need to make stuff? Tomlinson can help!