Metal Fabrication and Machine Shop
Tomlinson Manufacturing Company, Inc. or TMCi is a state-of-the-art machine and fabrication shop manned through a collection of engineering expertise, creativity, and practical skill. We employ a small, experienced and nimble team of collective nerds. Our services include engineering, design, CNC machining and fabrication.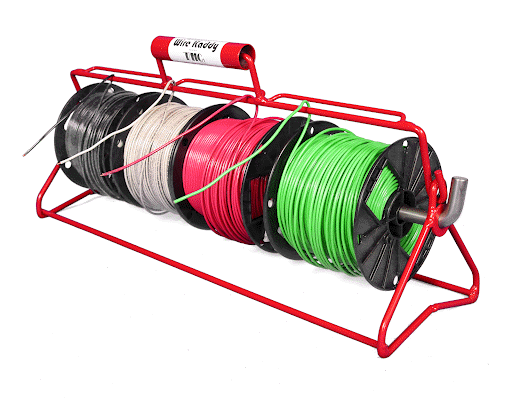 TMCi began with Tom Tomlinson and the creation of a wire dispenser, the American Wire Kaddy, after "difficulty" (this term used in lieu of the perpetual swearing that took place) experienced while wiring a neighbor's electric sign. That spirit, problem-solving, lives on today with more inventions and improvements for a wide variety of customers, with less swearing. Through our combined years of experience in the industry, our company mission is to make things better, easier, more efficient and safe.
We create a large variety of parts to any specification and for any application. We also review and recommend improvements on specific parts and/or processes. Tolerances can be tight or large enough to throw a screaming cat through. We work with a variety of steel, aluminum, brass and industrial plastics to create virtually anything.
If we can't make it, Tom probably knows someone who can. He's been around for that long.
Quantities can range from large, small or in-between or simply an idea you've been hatching; give us a call and tell us what you want. We can be your turn key parts producer and/or walk through the realization of your idea from conception, to design, to fabrication. We excel in small to medium production runs. Platings and coatings are also available.
TMCi also designs and manufactures our own line of products that are created with the goal of making things better, easier, more efficient and safe.